THE FAMILY TREE OF THE FAMILY ZUURING
<![if !supportEmptyParas]> <![endif]>
Variants : Zuring, Zuringh, (van) Zurich, Zürich, Zurink, Zurig, Suuring, Suring, Suringh, Suering, Surink, Suerink, Surig en Surag
---
A Dutch Family from Nijmegen of Linenweavers and Carriage-builders
---
Dear reader,
At the time my father an di started this investigation, we saw already soon the different writing of "our" name.
And raised the question: "Shall all the in the Netherlands living variants be also family from us and each-other"?"
Therefor were also the other variants were investigated, with the help of a question formular"
This gave a lot of information and different trees, with still the same question.
Family or no family?.
You check your family name and are pointed to a farm in a area in the Netherlands called "Drenthe".
Yes, at that area live and lived a lot of "Zuring's" and also the familyname written as we find back in our tree, but still no connection.
Van Zurich, would be also possible, but from which Zurich, the one in Switserland or the one in the north of the Netherlands.
Suddenly someone from Norway contacts us, who could connect a big branch in South Africa and who
provides us with a very large familytree from the place called "Lessoc" from Switserland with the name "Zurich".
But the question is still there!.
So the information showen on these page's are the result of our investigations and many others who investigated the origin of "our" name.
Because I and my father are descendants of the Zuuring's and Zurich's from Nijmegen (the Netherlands) and our origin in found back until around 1650 inNijmegen, this homepage called:
A Dutch family from Nijmegen of Linenweavers and Carriadge-builders.
<![if !supportEmptyParas]> <![endif]>
At the same time we asked anyone to provide us any information to make this investigation complete.
If you find your familyname variant back on this homepage, we kindly request you to fill in the questionformular provided underneath and sent it back to us by regular- and/or e-mail.
Thanks for your help!
Guido and Henk Zuuring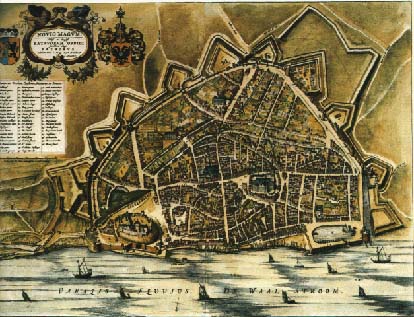 Bemmel, September 2005